About Dr. Jeremy Yoon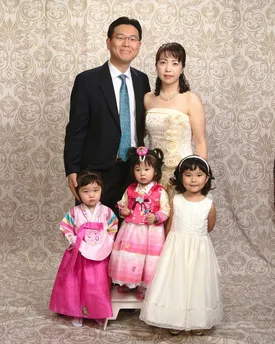 Dr. Jeremy Yoon DMD
Dr. Yoon's family immigrated to the US settling in Cumberland, Rhode Island when he was 12 years old. After reading a book about Hudson Taylor, a British missionary doctor in China, he was inspired to become a missionary doctor. He attended St. John's University College of Pharmacy, and earned his bachelor degree in Pharmacy, graduating with honors.
Working in Pharmacy and hospitals, he came to realize that there were limitations to missionary medicine, but dentistry allowed him to diagnose and treat problems in a short span of time, so he decided to pursue a career in dentistry.
Dr. Yoon attended Tufts University School of dental medicine where he earned his degree in dentistry. Since graduating in 2007 Dr. Yoon has been practicing general dentistry and implants. Although it was very rewarding for him, living in Phoenix was not for him. He missed the ocean and trees that he had grown up with in Rhode Island.
He and his wife, Sarah, decided to move to Washington for it's natural beauty and friendly people. They love the clean air, easy going lifestyle, and the eco-friendly way of life. Even the rain is a positive after living in Arizona! They feel it's the best place to raise their three daughters, Sharon, Faith and Eva.
When Dr. Yoon is not working, he enjoys and loves to golf. He also enjoys hiking, reading, and is a big fan of NFL and college Basketball. Since 2007, he has spent two weeks a year doing volunteer work in Nicaragua and provides dentistry through the presbyterian Church to the under priviledged in the United States.